Pamela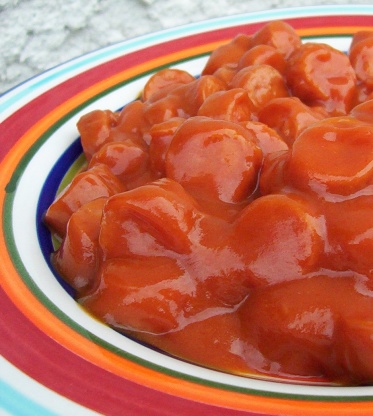 Definitely not gourmet, but my kids liked it a lot, so it's a winner at my house. Fast, easy and inexpensive...all good. The inspiration for this dish came from a similar recipe posted on the allrecipes site.
Boil hot dogs until done. Cut each into bite-sized pieces and put in microwave safe bowl.
Add remaining ingredients.
Zap on High briefly to heat through.
Note -- there is enough sauce to coat 2 packages of hot dogs if you want to increase the yield.