Rita1652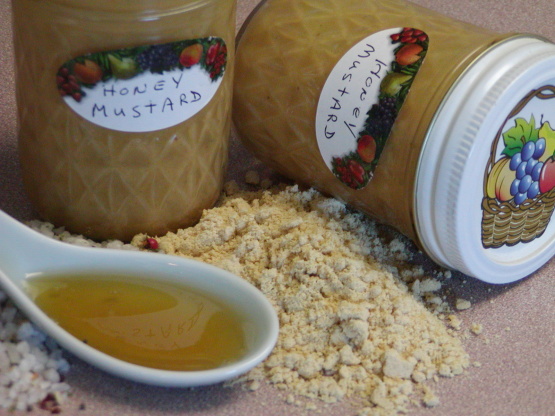 This is a quick and easy mustard. Creamy, Sweet and spicy. Oh did I say SPICY!

This is a real sinus clearer for sure !! We love this mustard. It certainly perked up our trukey burgers!!! I bought my dry mustard at an asian market. It came in aa plastic deli container ( the one pound size) and it was under $2. for the whole container!! Thanks for posting this Rita. I'm going to use it tonight on a pork tenderloin.
Place all ingredients in a blender with 1 ice cube and blend till smooth.
Place into a jar and refrigerate overnight or longer before using.