Honey-Lemon Chicken Thighs
Derf2440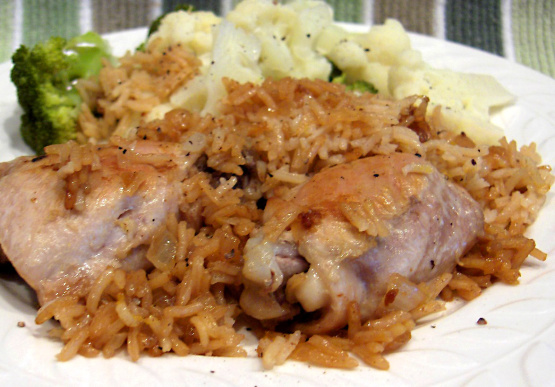 Here's another recipe with chicken thighs, which are actually considered one of the favorite parts of the chicken in Chinese cooking, as they aren't as dry as the breast. (This recipe isn't particularly Chinese; I'm just going off on tangents.) Enjoy!

This one is very easy. We liked it very much. I used reduced sodium soy sauce, a whole can of low sodium chicken broth, and a whole onion. I froze half, and it reheated beautifully.
Grate 1 tsp of zest from the lemon, and press 1 tbs of juice.
Combine the zest and juice with stock, honey, and soy sauce.
Heat oil in a large wok with a cover and brown the thighs.
Remove the thighs from oil and add the onion; saute until soft.
Add the rice, pepper, and broth mixture; top with the browned thighs.
Cover and simmer for 30 minutes or until the liquid is absorbed.