Jubes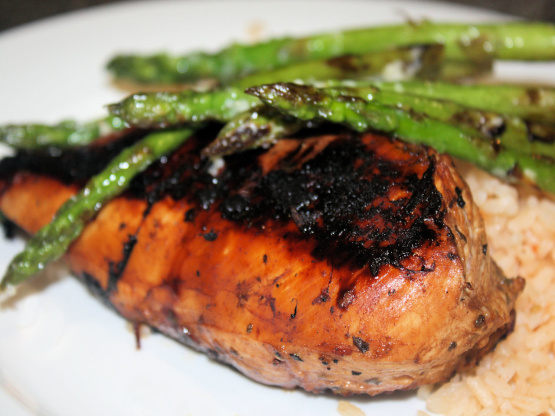 A contest winner from Taste of Home. States, "When I told our 12-year-old daughter, Amanda, That we were grilling chicken, she asked to make a marinade. Now we use her combination of honey, lemon, garlic and seasonings every time we grill chicken. —Tamara McFarlin Mondovi, Wisconsin."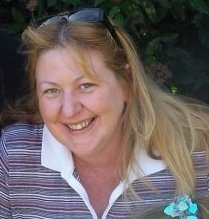 Top Review by Jubes
Our chicken cooked up beautifully, though the marinade appeared charred from the grill. Had a lovely flavour and the chicken inside was beautifully tender and moist. Prepared the marinade in the morning and allow to marinade all day in the fridge. Photo also to be posted. Made for ZWT8
In a large bowl, combine the first 10 ingredients.
Pour 2/3 cup marinade into a large resealable plastic bag; add the chicken, seal bag and turn to coat. Refrigerate for at least 4 hours or overnight.
Cover and refrigerate the remaining marinade.
Drain and discard marinade from chicken.
Coat grill rack with cooking spray before starting the grill.
Grill chicken, uncovered, over medium heat for 12-15 minutes or until juices run clear, turning once and basting occasionally with reserved marinade.