Honey Jalapeno Salmon Fillets
ChefLee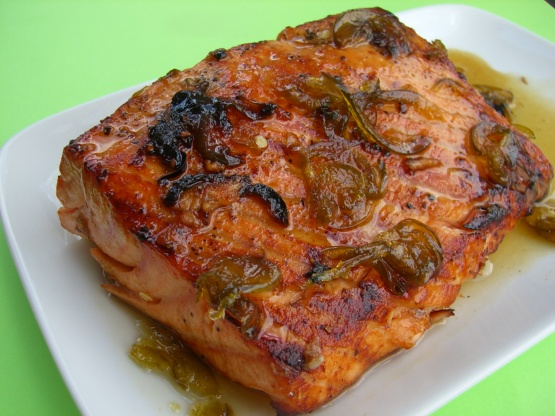 I love sweet and spicey. You can double this recipe easily. I love this and have used it on shrimp also.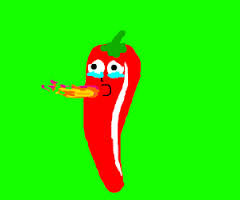 Outstanding!!! The jalapeno reduction on this is amazing!! The glaze turns the jalapenos into jalapeno-candy! I used lime juice in this and it really stood out in the glaze and made it sing!! I used a thick, raw honey in my glaze too. I had some really thick salmon filets so I lost count of how long I broiled these because I prepared them different "donenesses" for different people. You have to watch this if you have it close to the broiler because the honey glaze can burn. I absolutely loved this recipe and I had a salmon hater convert to liking salmon because of it so it's really excellent!!! Thanks so much for posting!!!
Combine honey, lemon juice and jalapeno in a small saucepan and bring to a boil. Reduce heat and simmer over very low heat for 10 minutes.
Meanwhile, rinse salmon and pat dry. Brush lightly with oil and season with salt and pepper.
Grill or broil for about 5 minutes per side over medium heat, brushing with half the honey mixture. When salmon is cooked to your liking, remove from grill or broiler and drizzle with remaining glaze.