Dine Dish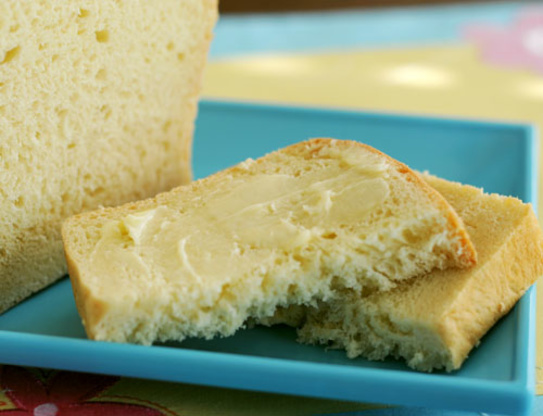 This is a very tasty bread. We use it for toast and sandwiches. It is always requested by my family for functions. I got the recipe several years ago on the internet. Sorry I can't remember who from. I sure would like to give them credit. The prep. time includes time to rise.

INCREDIBLE!!! For the flour, I used about 3/4 c. white and the rest freshly ground whole wheat flour. I also added a little extra honey (about 1/2 tbs more or a little less.) I'm usually a failure when it comes to making the perfect bread - THIS turned out perfect (and the work was minimal in contrast to the other bread recipes I've tried.) Thank you for sharing this recipe, it's nice to feel victorious in the realm of home made bread!! :)
Put these ingredients in your bread machine as your model of machine calls for, and let the machine do the work to mix.
I let it rise once then take it out and knead a little on the cutting board.
Put in greased loaf pan to raise again.
When raised as much as you want, put in 325 degree oven for 30 to 35 minutes, or until center is 190°.
Let Cool.