This couldn't be more economical....buy a whole chicken on sale at the grocery store, and ask the butcher to half it for you.....or do it yourself. Feeds 2 hearty appetites, or 4 small appetites.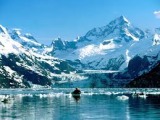 Great grilled chicken recipe. I loved the flavor blend of the butter, honey and garlic. This is a super simple recipe with tasty results. Note: My electric grill tends to cook hot and flame up a lot with basting recipes, and I ended up burning the heck out of the chicken skin. I just took most of the skin off and basted the meat a few more times before taking it off the grill.
Place the halved chicken in a large, shallow container.
Combine the remaining ingredients, stirring sauce well.
Grill chicken, skin side up, over hot coals 30 to 35 minutes or until done. Turn and baste frequently with sauce.