oriana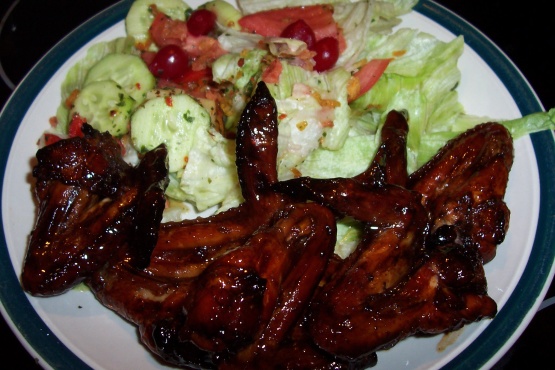 This is a recipe that my mom use to make for us kids, we didn't have much money so instead of going out we had this and fried rice for Chinese night. They still taste great and I serve them at every party i have or go to. Hope you enjoy.
I love this recipe! I add some hot pepper flakes to the marinade and let them sit overnight. I put the sauce in a pan and reduce it to a sticky mess and after baking and charring the wings I put them in the reduced sauce and stir them up. Lots of napkins are needed. This recipe is great on ribs too!
Preheat oven to 375°F.
Grease a 9x13 pan.
Salt and pepper wings to taste.
Combine all other ingredients and pour over wings.
Bake for 30 minutes, flip wings over and bake for 30 minutes.