Icedkofe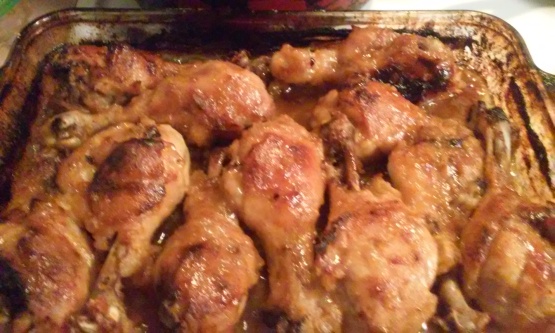 When I have company I often make this recipe because, although it takes a while to cook, it's relatively easy to throw together and has a different taste from ordinary chicken.

This was delicious! I should have taken the skin off of the chicken, though. My husband said this recipe is definitely a keeper!
In a bowl, mix flour, salt and cayenne pepper.
Add chicken pieces and shake around until coated.
Pour 4 tbs butter into a 13 x 9 inch baking pan, place chicken in pan, turning once to coat.
Bake at 350 F for 30 minutes.
Meanwhile, mix brown sugar, honey, lemon juice, soy sauce, curry powder and remaining butter.
Pour over chicken.
Bake 45 minutes more or until chicken is tender, basting several times with drippings from the pan.