Honey Glazed Acorn Squash
Tender pieces of squash with a sweet, buttery coat.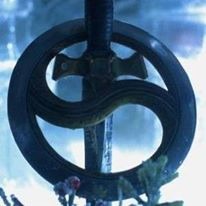 I had planned to prepare this recipe for our Thanksgiving dinner and forgot to buy the acorn squash. When I sent DH to the store to buy some, he came back with butternut squash. Now I'm not sure how much taste difference there is between acorn and butternut squash, so I hesitated in reviewing this recipe. However, the recipe was so delicious, I just had to send in a review. This was the hit of our holiday dinner! Everyone loved this dish and the only complaint was that I didn't cook enough of it. This was my first time cooking butternut squash, but it won't be the last and this is the recipe I'll use. Thanks MizzNezz for a fantastic recipe!
Heat oven to 350F degrees.
Arrange squash in shallow 10inch baking dish.
Combine butter, honey, and salt.
Pour over squash.
Bake, covered for 40 minutes.
Uvcover and bake another 10 minutes.