Honey & Garlic Pork Chops
teresas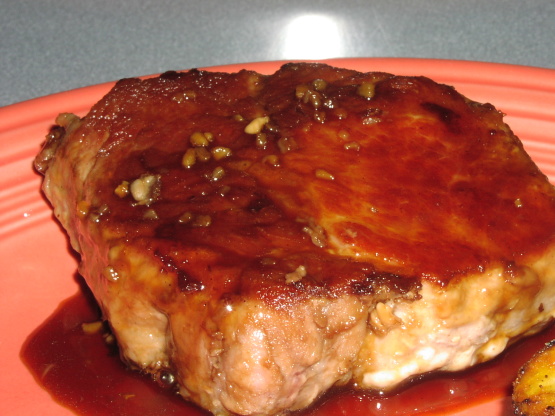 Received from a friend. I'm sure you could use chicken as well for this if you don't like pork chops.
In lg. skillet, coated with nonstick spray, brown chops on both sides. Cook over medium heat till juices run clear (about 10-12 min.).
In a bowl, combine the honey, lemon juice, soy sauce, and garlic.
Remove chops and keep warm.
Add honey mixture to the skillet; cook over medium heat for 3-4 minutes, stirring occasionally.
Pour over chops.