Honey-garlic Marinated Pork Loin
lets.eat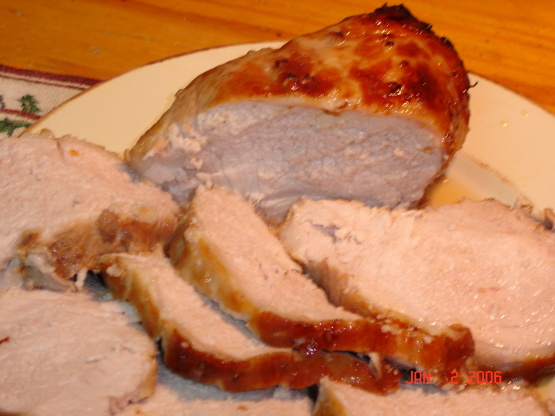 This is a good dish to have when you have family and friends come over for a special day together.

This was a good dish to put together and then forget until ready to cook. Since it is so hot here, I cooked it in the crockpot so as not to heat the house any more than necessary. Turned out great and the leftovers made nice shredded pork tacos. Thanks!
Combine lemon juice, honey, soy sauce, dry sherry and garlic together adding the roast in a large shallow dish.
Cover and chill for at least 8 hours, turning roast occasionally.
Bake at 325 degrees for 1 hour and 40 minutes Marinate for 8 hours Note: Meat thermometer should read 160 in the thickest portion of meat.