Debbwl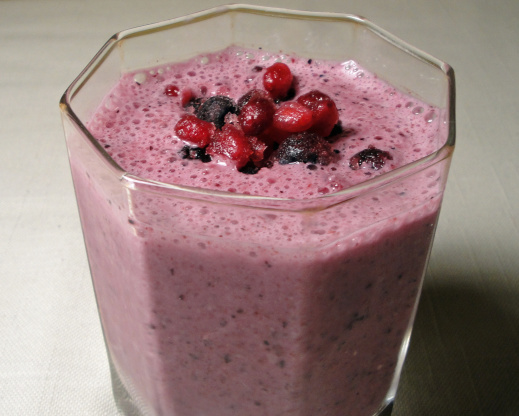 Smoothies are a great way to get your daily servings of fruit, vegetables and dairy. I have one of these every day with breakfast and as dessert. Mixing up which types of fruit you use ensures a great variety of flavors as well as your full range of vitamins, so these things never get old!

Top Review by Debbwl
Yum! Thoroughly enjoyed the tang of the plain yogurt set against the sweetness of the honey. This tasty smoothie was made using a mix of pomegranate/blueberries and using plain nonfat Greek yogurt. Note to self-think the flavored yogurt option would be too sweet. Thanks for the post.
Combine all ingredients in a blender and puree until well combined.