Bergy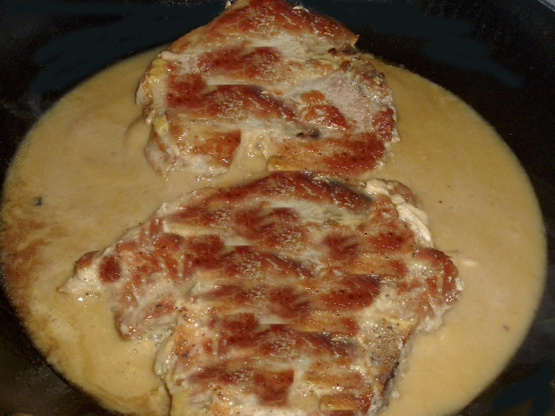 The best part of this recipe is the thick, sweet sauce with a kick made with honey and dijon mustard. Try them with a baked potato and steamed green beans for a very hearty meal.

Mmmmmmmm ! Wonderful. Did it with pork loin. Nice to find something that doesn't marry pork with beans !
Heat oil in a large nonstick pan over med high heat.
Add a light coating of salt and pepper to pork chops.
Add pork chops to pan, cook until browned on each side (approx. 4 min each side).
Remove pork chops from pan and set aside.
Add honey, mustard and wine to pan.
Bring to a low boil for 2 minutes.
Put pork chops back into pan with sauce.
Reduce heat, simmer for 5 minutes.
Turn pork, simmer another 5 minutes, or until pork is cooked and no longer pink.
Serve pork chops with sauce drizzled on top.