Honey Dijon Mustard Dressing
fawn512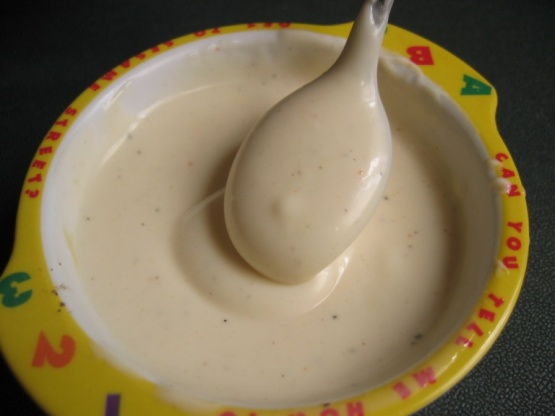 Tasty dressing, I made this for some deep fried Zucchini sticks, and even thought it wasnt the 'right' recipe for those, Ive found a lovely dressing I'll use for my Summer salads. Thanks for posting.
In a small bowl, whisk yogurt, vinegar, mustard, honey and a pinch of salt until well blended.
Add a generous portion of pepper and whisk again.
Serve with mixed bitter greens such as arugula, chocory, escarole, radicchio and/or watercress. Makes 1/2 cup.
Can be shaken or whisked.
Refrigerate any un-used dressing for up to 4 days.