Honey Dijon Chicken (2 steps)
Pamela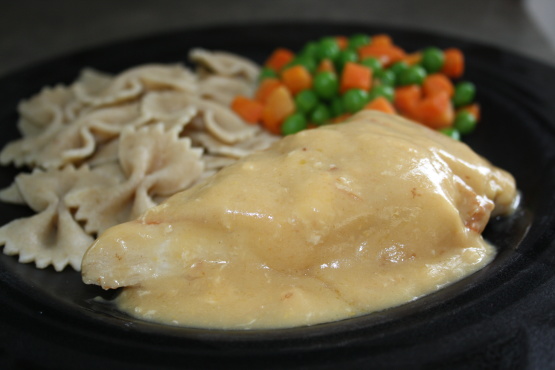 Found on the back of a Campbell's Half Fat Cream of chicken soup. Super simple and perfect for those rushed meals. You can serve this with rice or pasta.

I fixed this in the crockpot, 4 hours on high. I should have left the 1/2 water out since the chicken makes its own juice or left the crock lid halfway off. I do want to try this stovetop style as written. The Dijon and cr. o'chick soup was a bit different taste combination. Your younger childern may not like the Dijon mustard so it could be left out.
Brown chicken in oil in a skillet.
Add the rest of ingredients, simmer, covered until chicken is cooked through.