Julesong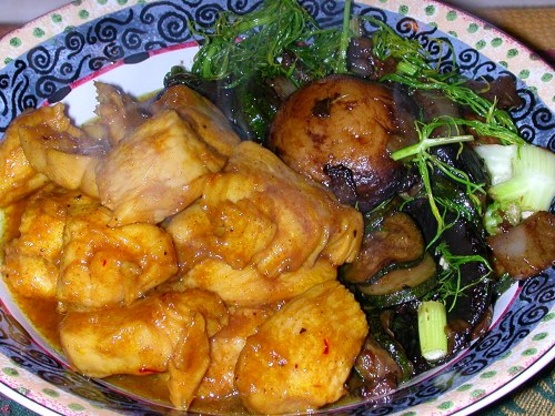 This is a deliciously sweet and spicy chicken recipe. You can easily make this recipe spicier by adding more ginger to suit your taste.

Fabulous taste and easy to prepare. What more could you ask for! My version of this recipe calls for a tablespoon of curry powder or garam masala instead of 1 tsp of each. My only other change is, I bake the chicken with all the marinade together instead of basting. The pan juices are incredible over...anything! I'm hoping this summer to try this recipe on the grill.
In a well greased/buttered baking dish, arrange the chicken skin side down.
In a bowl combine all other ingredients and stir until smooth.
Pour over chicken and refrigerate 1 hour (more if desired).
Drain and reserve excess sauce.
Bake chicken, uncovered in a preheated 375 degree oven for 20 minutes; baste periodically with remaining sauce.
Turn chicken over and baste with remaining sauce.
Bake chicken another 20 to 30 minutes or until tender and no pink remains; basting periodically.
Serve along side your favorite Basmati rice recipe and enjoy!