CoffeeB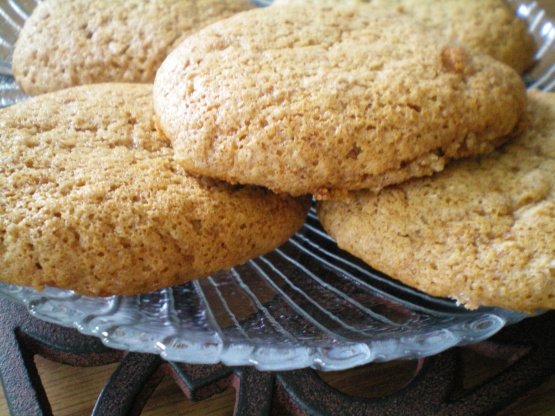 Very simple and tasty cookie. I really like using honey in anything I make as I feel it gives a very unique flavor. Delicious.

I made these last week and I really loved them. I froze a bunch of them to take to a family gathering later in the week and just wanted to add that they freeze just beautifully. I will be making these at Christmas I am sure. Thank you for a great recipe!!!
Blend first four ingredients; stir in the last four ingredients.
Make into ball the size of walnuts.
Roll in sugar.
Place on ungreased cookie sheet and bake for 12 minutes in a 350 oven.