Erin R.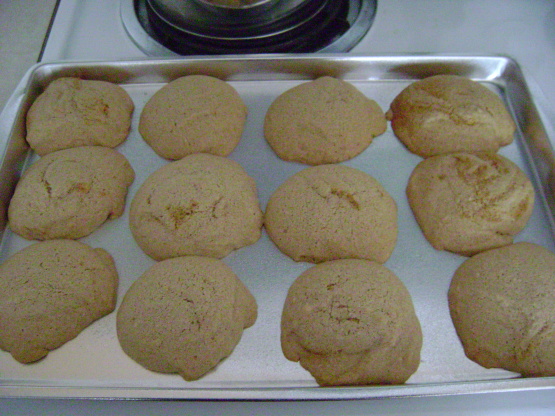 No one liked these. I tried 8 min 10 and 12. I tried with the cinnamon and sugar on top and I tried without. I won't make these again.
Preheat oven to 350°F.
Mix flour, soda, & cinnamon.
Add honey, eggs, & sugar & mix well.
Drop by teaspoonful on ungreased cookie sheet.
Bake 10 minutes.