Annacia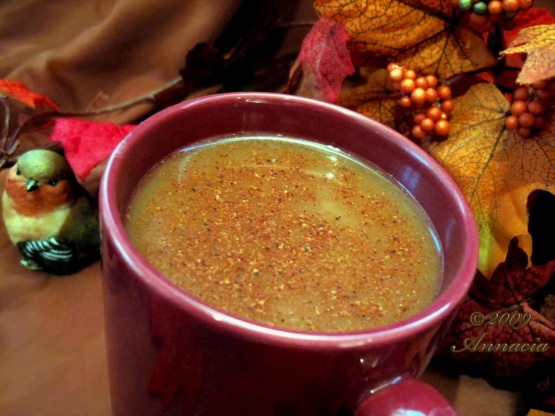 This is a pleasantly sweet coffee, inspired by the taste of a traditional Spanish latte. Recipe is from Taste of Home.

Wonderful coffee. I made it early this morning, just as the sun was starting to rise. It's warm, sweet and mildly spices goodness was most welcome. I did replace the honey with Splenda for my own use but DH enjoyed his with the honey. The touch of vanilla with the nutmeg dropped on top made the aroma as lovely as the taste.
In small saucepan, combine the coffee, milk, honey, cinnamon and nutmeg.
Cook and stir until heated through (do not boil).
Remove from the heat; stir in vanilla.
Pour into cups or mugs; serve immediately.