gailanng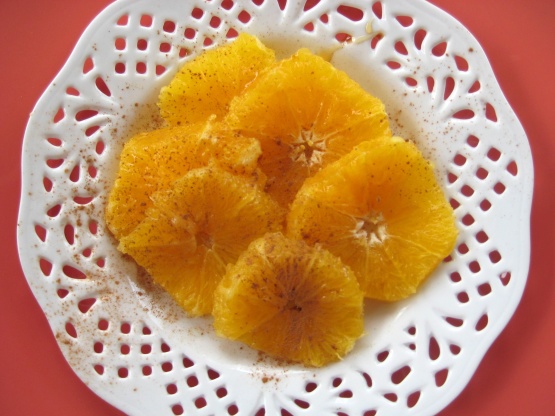 I just saw this on Boy Meets Grill with Bobby Flay and it is so good and easy I had to post! A great ending to a Moroccan meal! This is also a Caribbean and Southern recipe.

I've never had cinnamon with oranges before. This little combo of oranges, honey and cinnamon is wonderful. I didn't have any mint so that ingredient was omitted. Thanks for sharing. Made for Sharon's Cookathon 2010.
Peel the oranges and slice into 1/4-inch thick slices.
Place on a serving platter.
Mix honey and cinnamon in a small bowl.
Drizzle the honey mixture over oranges and garnish with mint leaves. Enjoy!