Honey Chipotle Barbecue Sauce
Noo8820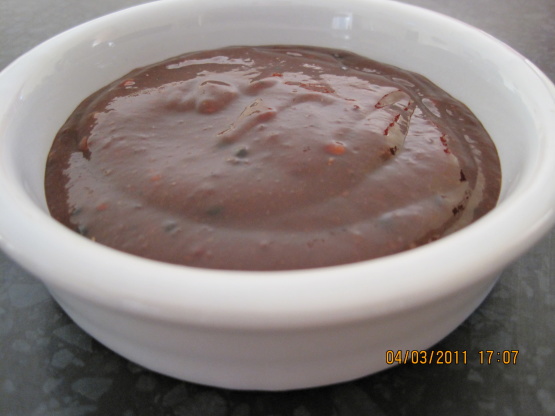 Smokey and sweet. Not only a good mop for bbq pork, chicken or seafood, but also to dip chicken fingers.

Top Review by Debtex
Fantastic exactly as written. Perfect blend of heat and sweetness and flavors... my husband said I should quit buying barbecue sauce and just make this. (And we live in the BBQ Capital of Texas!) We like things spicy, so I actually doubled the chipotles.
Combine all ingredients in a food processor and blend until very smooth, 1-2 minutes. Refrigerate.
Sauce may become quite thick once refrigerated. Just heat for a few seconds in microwave.
Recipe can be doubled or tripled and the level of chipotle pepper can be adjusted to suit personal preferences.