Honey Chicken With Spring Onions
ImPat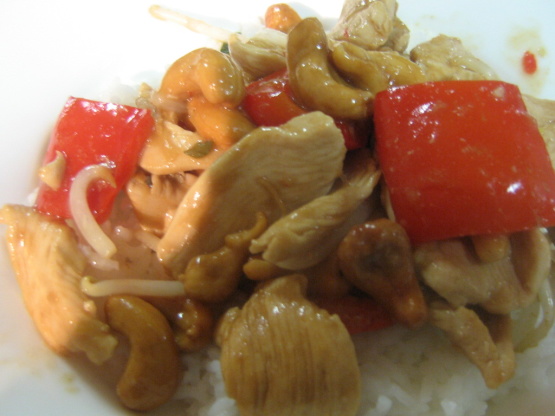 Another vegemite find for me. I have not made yet but am hoping to do so in the next few weeks. It looks so quick and easy!
Heat oil in a frying pan, add chicken, garlic and ginger and stir fry until browned.
Add capsicum and spring onions and stir fry 2 minutes.
Stir in combined water, honey, vegemite and cornflour. Add the bean shoots and cashews and continue to cook, stirring, for 2-3 minutes until sauce has thickened and heated through.
Serve immediately with rice noodles.