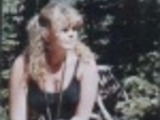 Another excellent spread for hot bread, bisquits or hot cakes (pancakes) This one is my daughter's favorite.
Directions
Blend all ingredients together and store in the refrigerator.
Most Helpful
Very simple & a nice change from butter on the dinner rolls. This made quite a lot. Everyone enjoyed this in my family.
Yummy and ultra-delicious! This is sooooo easy to prepare and is as sweet as you are, Auntie Bev! I've made this as part of my gift giving tomorrow to little kids who are coming over to join me in my second Recipezaar anniversary:) Thank you for being my friend in both happy and sad times and being by my side always! I would really love to meet you and Uncle Dan someday. Looking forward to sharing yet another great year on Zaar with you! Thank you for all the great recipes!

Wonderful!! We had this on corn bread and scones and everyone loved it. I used 1/2 c. honey, 1/2 c. pwd. sugar, 1 c. butter, and 1 t. cinnamon and we thought it was the perfect balance.