Prep 20 mins
Cook 35 mins

My friend Valerie, from work, gave me this recipe! It is soooooo good!
Directions
Preheat oven to 350 degrees F.
Combine cake mix, eggs, oil, water and cream cheese in a mixing bowl; beat on medium speed until smooth.
Set aside.
In a small bowl, combine bown sugar, cinnamon and pecans; set aside.
Pour half the batter into a greased and floured 13X9X2-inch baking dish.
Sprinkle half the sugar mixture over batter.
Pour remaining batter in baking dish and sprinkle remaining sugar mixture on top.
Swirl with a knife.
Bake for 30-35 minutes or until cake tests done.
Mix ingredients together for glaze.
Remove cake from oven and drizzle glaze over cake.
Cool.
Reviews
Most Helpful
AWESOME!!!!!!! This cake was the best! I took it to work and everyone kept coming back for more!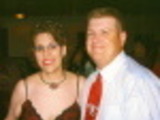 This recipe cost my husband a night's sleep. He ate about 1/4 of the cake (still warm) and went to bed. I think he got up 3 times to have more with milk. My son and his buddies also devoured their fair share. Delicious. Thanks for posting.
I have been making this cake for year (minus the pecans) and it is by far my most requested dessert. My nephew graduated from Frostburg State University a couple weeks ago, and this is the cake he requested for his graduation party :)