katew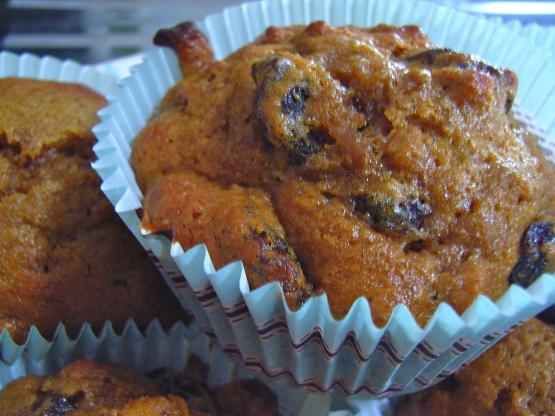 My mom used to always make bran muffins (boxed mix) and threw a banana or nuts in for a change. This sounds just as easy as a mix, but without the extra preservatives.
In a small bowl, combine pineapple juice and raisins. Set aside.
In a medium bowl, combine flour, baking soda and salt. Stir in cereal. Set aside.
In a large mixing bowl, combine brown sugar, oil, honey, and eggs; mix well.
Add cereal mixture, and mix well.
Fold in the raisin mixture. Batter will be thin; it will thicken as it chills.
Cover, and refrigerate for at least 3 hours or overnight.
Stir chilled batter.
Fill greased or paper lined muffin cups 3/4 full
Bake in a preheated 400 degree F (205 degree C) oven, for 20 to 25 minutes.
Cool in pan 10 minutes before removing to a wire rack.