Honey -Bourbon Glazed Carrots
Kelley52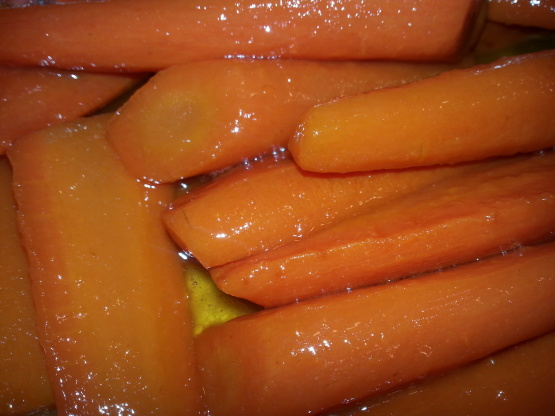 Even friends who aren't fond of cooked carrots have enjoyed this way of fixing them. It's easy, quick, tasty and goes with anything.

Can't believe I forgot to rate this recipe. These are awesome! I have made these many times now and everybody loves them. I use Jim Beam and let them cook for a long time. The leftovers are even great cold the next day or nuked.
Combine all ingredients in a large heavy skillet over medium high heat.
Cook until carrots are tender and liquid has turned into a glaze, about 10 minutes, stirring frequently.
Season to taste.