WiGal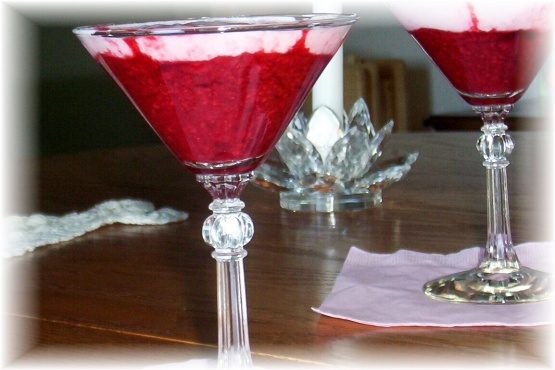 This is a little different, in that you mix the berries and place in the bottom of your glass, then pour the yogurt blend over the top, mixing ever so gently. Enjoy! Adapted from Good Cooking with Jill Dupleix.

So easy and delicious! We really enjoyed this treat. The honey adds a nice hint of sweetness that doesn't overwhelm. I used fresh blackberries and strawberries. Thanks for sharing!
Blend the mixed berries and the 1 tbls. honey in a blender until smooth. Spoon into 2 chilled glasses.
Blend the yogurt with the 2 tbls. honey and the 6 ice cubes.
Pour over the top of the berry mixture and gently stir. Enjoy!