Pam-I-Am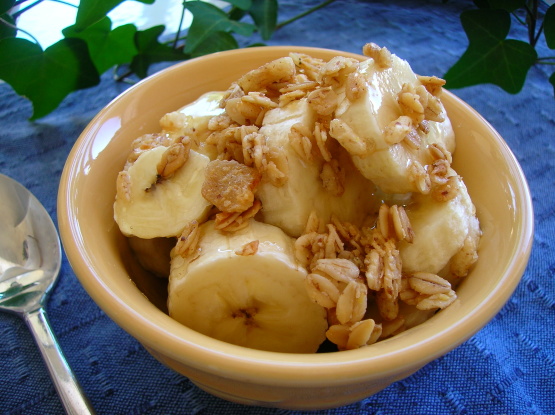 An healthy snack or quick dessert.

This was so good! I took another reviewer's suggestion & layered the bottom with a mixture of fat free cottage cheese & low fat vanilla yogurt. I topped it with the sliced banana, a drizzle of honey, cinnamon & used some Fiber One as a topping. It tasted like a decadent dessert! Thanks so much for sharing this!
Slice bananas into two small bowls.
Drizzle honey over top; sprinkle with granola if desired.