PaulaG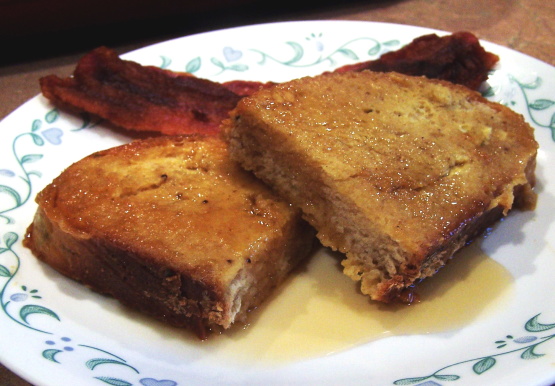 This has to be my favorite way to make french toast. The HONEY makes the recipe!! Use a dense French or Italian bread with this, it works out much better. From One Bite Won't Kill You cookbook.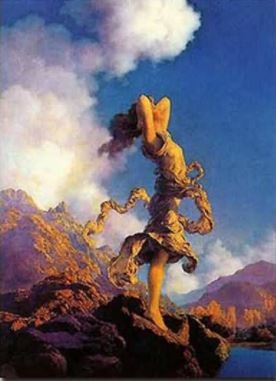 I made this morning for DS and my three DGSs while visiting them for the weekend. I followed the directions.... except for the nutmeg b/c I couldn't find any (not my house).... and it couldn't have gone together any easier. The DGSs were a little suspicious b/c it didn't 'look like what mom makes"... but once they tried it, it was gobbled up. DS used a little syrup and the DGSs added a little powdered sugar.. however, I liked how it tasted "as is"... Definitely a repeater and especially when I have company... I'd rather be able to visit with company than stand over a hot stove making French toast. Thanks for sharing this recipe!
Preheat oven to 375 degrees.
Put the butter and honey into a 9 x 13 inch non reactive baking dish. Heat them in the oven until the butter is melted and the honey is bubbling. Take them out of the oven and stir well.
Whisk together the juice, eggs, spices, and salt in another baking dish. Dip each slice of bread in the juice mixture, turning it once to coat well, and then carefully set the pieces of bread in the honey-buttered pan.
Bake for 15-20 minutes or until well browned. Don't flip the bread over during baking -- flip it over so the honey-butter side is up when you serve it though.