Demandy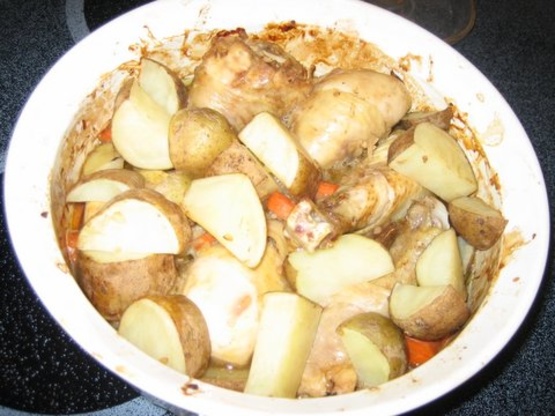 An all in one dish casserole that we love.
This ia a very delicious recipe. i used chicken tenderloins instead of drumsticks, as I really don't care for drumsticks, It was very easy to make,very tasty and moist. Good to make when you are very busy.
In a casserole dish combine the soup mix and water.
Mix together well.
Add the chicken pieces and turn to coat in the sauce.
Arrange the vegetables in the dish and wet them all over with the sauce also.
Drizzle the honey all over the dish.
Bake, covered in a 160°C (320°F) oven for 1 1/2 hours.
After the first hour of cooking remove the lid, stir and cook for the final half hour without the lid on.
I like to serve this with steamed broccoli or peas.