Honey and Lemon Glazed Rack of Lamb
Rita1652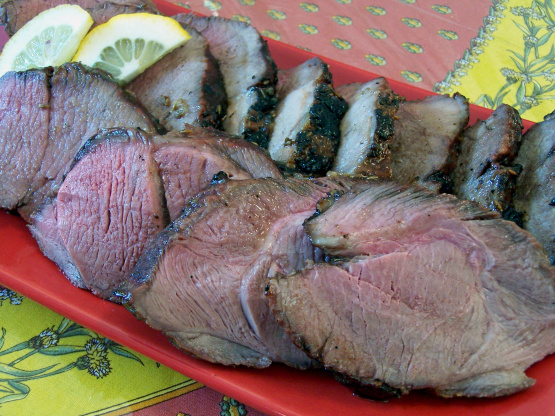 A fantastic tasting meal, and so easy to prepare. I allow 1 rack of 4 cutlets per person. The ingredients are enough for probably 3 racks. I serve it with a potato bake and salad in summer or steamed veges in winter.
Combine marinade ingredients and add lamb. Marinade for 2 hours.
Drain lamb and score fat with diamond pattern.
Place on a cake rack inside a baking dish, this stops the racks from sitting in fat.
Warm the honey and lemon juice together.
Brush onto lamb fat and sprinkle with fennel seeds.
Bake at 350F for 30 to 40 minutes or as required, basting regularly with the remaining honey and lemon mixture.