3 Reviews
Absolutely amazing dish! It is so yummy is you like seafood! I sent my family in Honduras a picture of the finished product and they all wanted me to send them some...hahahaha! I wish I could!

Fantastic!! My boyfriend is from Honduras and he tells me how he misses the food all the time. I always try to find recipes that are close to home for him. Found this recipe and loved it. Said it tasted just like home and he can't wait to take it and share with his Honduran coworkers. I had no conch, but it turned out amazing eitherway. Thanks so much for sharing. This is one for the books.
Chef, I cannot review this because I have not made it. It is such a pity, because it sounds delightful. Unfortunately there are ingredients I cannot hope to find. As much as I would love to re-create a Honduran recipe, I cannot! I'm in South Africa, and plantains and yucca root are not obtainable. Chayote ... I wonder if that is similar to what is grown in the far north of this country by one name: shu-shu. It has other names as well: a knubbly, green sort of squash, quite watery and fairly tasteless? I'm not sure. At least you have saved the recipe to Zaar. I love finding such traditional recipes from far-flung countries.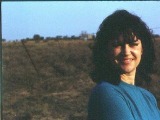 Honduran Coconut Seafood Soup (Sopa Catratcha De Mariscos Con Un