Boomette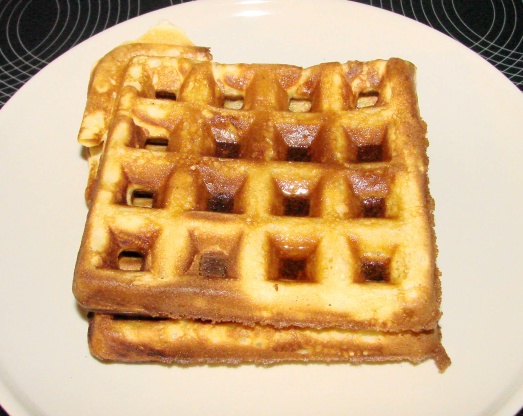 I got this recipe from my good friend Teresa. They taste SO good. :)

This is a very basic waffle recipe. It was okay. I would use this recipe again if pressed for time. But since we have waffles so rarely I need to manage my time better. So I can fix them the richer and lighter waffles that they like.
Preheat your waffle iron.
In a large mixing bowl blend dry ingredients.
In a separate bowl, mix wet ingredients and add to the dry.
Mix and pour into a hot waffle iron.