tcourto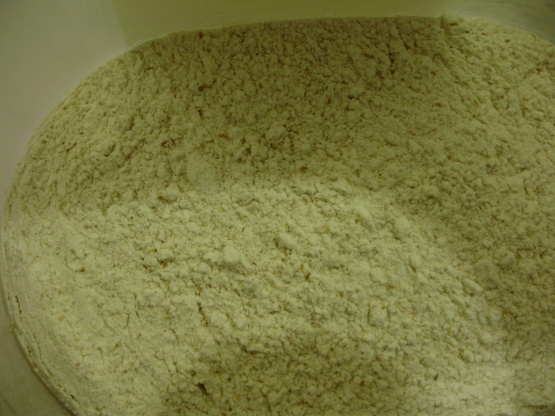 This is a great recipe. I just keep the dry mix on hand and mix it into batter when I'm ready.<><
Sift all of dry mix together into a large bowl. Stir to mix thoroughly.
Store in an air tight container. Makes 8 1/2 cups.
To prepare:.
Mix egg, milk and butter together.
Add dry mix and stir until moist.
Pour 1/3 cup of batter onto a hot griddle or waffle iron. Makes 6-7 waffles.