Catnip46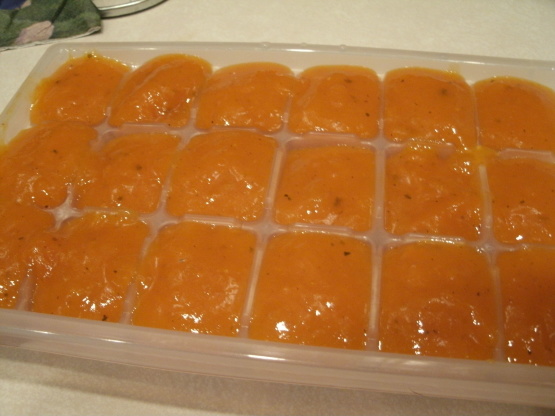 This makes a great gift and is so useful in your cupboard! Adapted from Razzle Dazzle Recipes and changed a bit! This may be canned or poured into ice cube trays and frozen, to use when needed!

Amazing, thank you! The flavors from the other ingredients are so subtle, and in the most perfect way. I did one batch with Roma, and also one with San Marzano, both fresh and vine ripened from the garden. Both pastes turned out great, but the depth of flavor of San Marzano batch is superior by a long shot. If you have access to San Marzano tomatoes, by all means substitute! (done growing Roma's after this side-by-side taste test).
Wash and trim tomatoes. Blanch and remove skin if desired, or press through sieve when done cooking.
Combine tomatoes, red peppers,onions, bay leaves, basil,oregano, honey, if using, and salt in a large stockpot and cook slowly for about 1 hour.
Press through a fine sieve. Add garlic, and continue cooking slowly until thick enough to keep its shape on a spoon, about 2 1/2 hours. Stir frequently to keep from sticking.(this could be done in a crockpot-just stir and keep an eye on it).
Pour through sieve(if you left the skins on), then pour into hot 1/2 pint canning jars, leaving 1/2" headspace.
Process 1/2 pints 45 minutes in a boiling water bath.
Makes about 9 1/2 pint jars.