Catnip46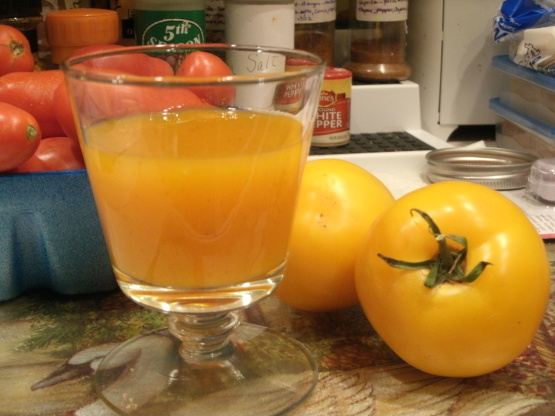 Here's the recipe for a flavor-filled tomato juice that is not ho-hum!
This had to be THE best tomato juice I have ever had! The celery was the perfect touch and I loved the paprika! Thanks for sharing this recipe Renegade!
Combine first 6 ingredients into Dutch oven, bring to a boil.
Reduce heat.
Cover and simmer 30 minutes.
Remove from heat.
Put vegetable mixture through a food mill or sieve.
Stir in salt, paprika and sugar.
Chill thoroughly.
Serve over ice if desired.