Homemade Thousand Island Dressing over Iceberg Lettuce
lazyme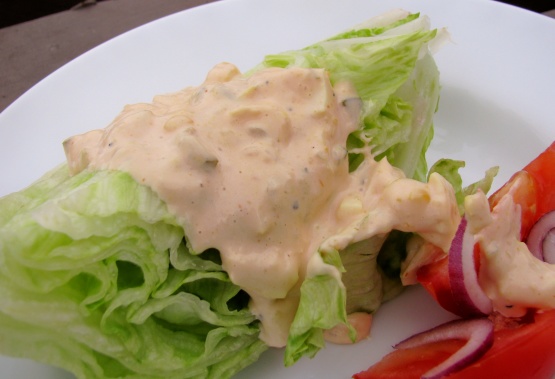 Simple and delightful dressing. This is just like my Mom's recipe. It brings up warm fuzzy feelings. Made for PAC Spring 2013.
Combine eggs, mayonnaise, catsup, pickled relishes and salt ingredients in medium bowl and into the refrigerator for an hour.
Place the iceberg wedge onto each salad plate and tomatoes slice and onion on each side and top with Thousand Island dressing.