Peter J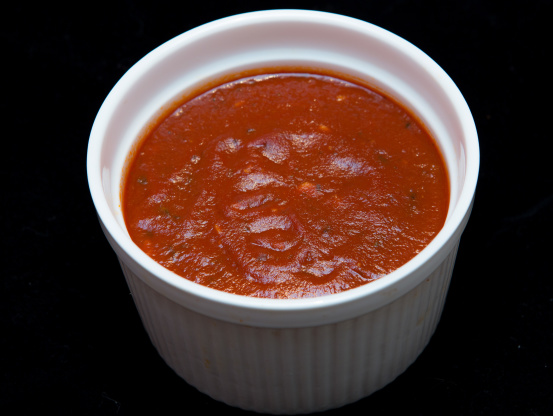 Another recipe on a post-it note.

Simple and delicious! The puree I used was fairly thick so I found the consistency perfect without thickening further and it was much enojyed with beef tacos. The sauce does bubble a bit during cooking so the only mistake I made was using a small pot only just big enough, next time I'll use a larger pot to avoid any splatter.
Saute onion in a bit of olive oil. Add garlic and cook a few minutes more. Add tomato puree and spices. Cook 8-10 minutes. Add chicken stock and cook 10 minutes. Add salt and pepper to taste. To thicken sauce; mix 1 Tblsp. cornstarch with a little water to make a paste. Add to sauce for the last few minutes.