Homemade Soft Oreo Cookies
Kim M.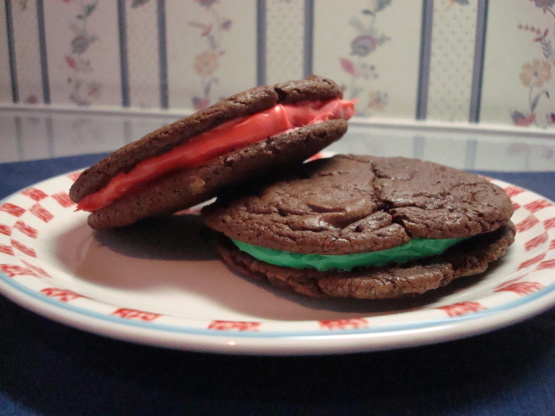 This recipe is from Stephanie. She says it's her favorite because all you need it 3 ingredients, 15 minutes, and you have cookies! Yield would depend on the size you make your cookies.
Mix all ingredients together. It is very thick.
Scoop out in balls on ungreased cookie sheet.
Bake 350°F for 10 minutes. (it may not look done but it is).
Cool 10 minutes. When cool, spread vanilla cream frosting in between two cookies to make a sandwich.
Variations: add chocolate chips to batter. Mint chips are great.
Use ice cream instead of frosting to make fantastic ice cream sandwiches.
Can also be used as a base for a cookie hot fudge sundae.