Homemade Seasoned Breadcrumbs for Tswilsie
Boomette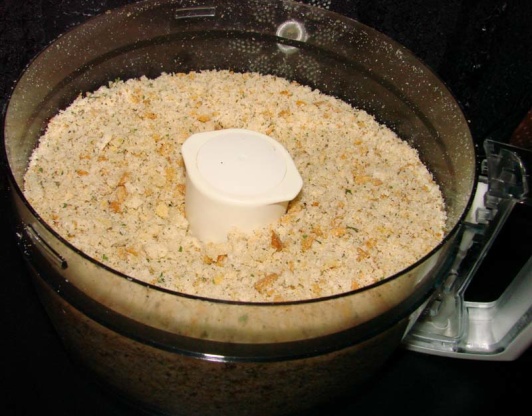 tswilsie is here at zaar requesting a breadcrumb recipe with a Canadian Flair. This is a seasoned one. A food processor works great with this. This is a great use for day old bread. Can be used in a stuffing for stuffed mushrooms, peppers, stuff a chicken or to use as a binder in meatloaf or meatballs, or a bread coating for anything you want to coat be it chicken, fish, shrimp, cheese, veggies......
If bread is soft place in a warm oven to dry out or slightly toast it then cool.
Process the bread in a food processor till fine. Add rest of ingredients and process till combined. Store in ziplock storage bags. Can be frozen for long time storage.