Homemade Sage Sausage Patties (Easy)
gailanng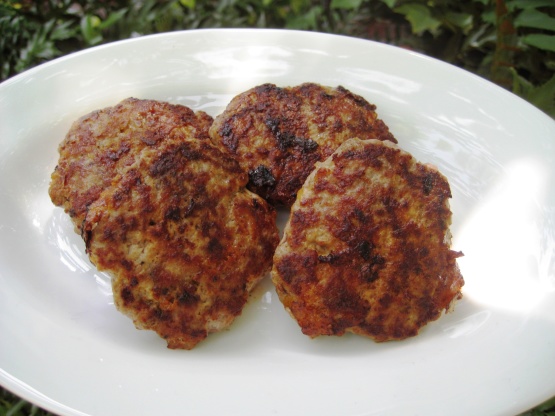 A Taste of Home Recipe. States it is of Pennsylvania Dutch origin. Very simple to put together. Meat can be mixed up the night before, then cooked the following morning if you like.
In a bowl, mix first 8 ingredients.
Crumble pork over the mixture and combine (may need to use your hands).
Shape into 8 patties and refrigerate for 1 hour.
In a greased skillet over medium heat, fry patties for 5-6 minutes on each side or until meat is no longer pink. They may stick a little to the pan due to the cheese.