Homemade Russian Salad Dressing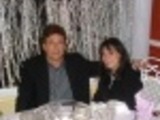 Sometimes you need some Russian dressing as an accompaniment to a dish you are making (such as a nice Reuben sandwich), but it doesn't make sense to buy a whole bottle that will just go unused. This will help you out in those times.
Directions
Whisk together all ingredient in a small bowl.