Homemade "Suddenly Salad"

I used to love that stuff years ago. Here's how to make it even better homemade. (The bacon ranch one.)
2 cups uncooked shell pasta
4 -5 peeled baby carrots, shredded or 1 large regular carrot
1 cup frozen peas, thawed
3⁄4 cup mayonnaise, more if desired (but NOT miracle whip)
0.5 (1 ounce) packet hidden valley ranch dressing mix
1⁄4 cup bacon bits (I use Hormel REAL bacon bits or pieces)
1⁄2 teaspoon onion powder
Directions
In large bowl, mix mayo, dressing mix, bacon bits, shredded carrots and onion powder. Chill while making the rest.
Cook pasta according to pkg. directions for pasta using the shortest alotted time. (Or cook al dente.).
Drain and cool.
Fold in pasta well. Fold in peas last, carefully.
Chill for several hours.
Serve chilled or room temperature.
Refresh salad if needed with a tiny bit of mayo, but it usually doesn't need it.
Garnish top with more bacon bits/pieces.
Most Helpful
This salad was really good! I followed other reviewers suggestions and used just a .5 oz packet of the dressing mix, kept the peas frozen, and used a couple slices of real bacon. It turned out really well except there wasn't as much of it as I thought there'd be. I was planning on making a double batch, but decided to try adding the extra cooked noodles (2 cups uncooked) to the finished batch first to see how it was. I thought that it was even better than before and didn't need anything else! I will definitely be making this again!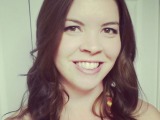 Thanks so much for this delicious pasta salad! I use McCormick Bac'n Pieces because they are vegetarian, and still-frozen peas because you don't have to worry about being gentle when stirring. After you chill for a few hours, they have defrosted. Also like to use Barilla Mini Farfalle (bow ties). This is fantastic!
I loved this salad even without the carrots and peas!