Ambervim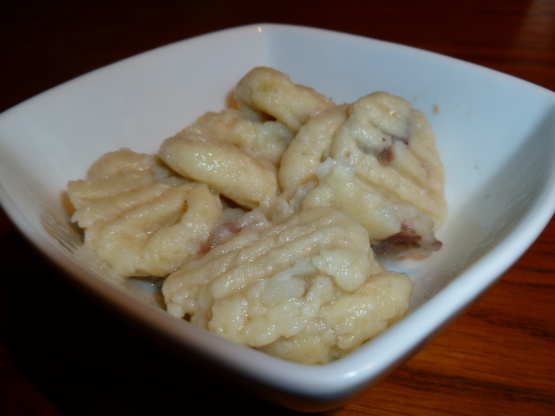 Classic Italian dumplings that are easy to make. Serve them as soon as they are cooked, tossed in melted butter and fresh sage leaves, sprinkled with grated Parmesan cheese and black pepper.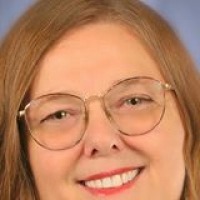 I think I made these a little large. I used a scant teaspoon for each. Anyway, they were lovely gnocchi. I had never made them before and wanted a go to recipe. The other day I saw a chef on TV using a large grater and grating his gnocchi directly into the boiling water. I think I will try that method so they are less of a pain to make. End result was light and lovely.
Cook the potatoes in salted, boiling water for 15 minutes, until tender. Drain well and return to the pan, set it over a low heat and dry the potatoes for 1-2 minutes.
Mash the potatoes until smooth, then gradually stir in the eggs and salt. Work in enough flour to form a soft dough.
Break off small pieces for the dough and roll into balls, using floured hands. Press the back of a fork into each ball to make indentations. Repeat until all the dough has been used. Leave the gnocchi to rest for 15-20 minutes before cooking.
Bring a large pan of water to a gentle boil. Add the gnocchi, about 10 at a time, and cook for 3-4 minutes, or until they float to the surface. Drain thoroughly and serve as soon as the gnocchi have been cooked.