Lidya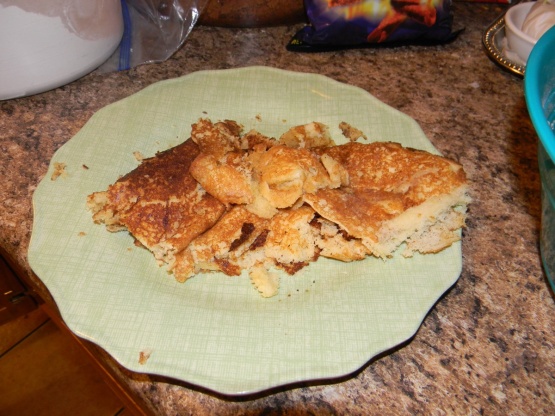 These pancakes are the best ever!!!

the pancakes are kind of okay but it sticks to the pan even though you sprayed it with pam.Plus its too sweet. I put less sugar,and two tsp. of oil,it turned out great!!Try putting 1tbs of mayonnaise it makes it more soft and delitiouse...
Sift flour, baking powder and baking soda all together.
Cream butter and gradually add sugar, creaming till light and fluffy.
Add egg, beating thoroughly.
Add flour mixture alternately with milk, beating till mixture is smooth.
Heat griddle or frying pan.
Lightly grease.
Put enough batter on hot griddle to make size of pancake you desire.
Cook until bubbly on top and turn.
Brown other side and then serve with your favorite topping (syrup, jelly, fruit or whatever you like).