Homemade Nutella -- Better Than the Real Thing!
Um Safia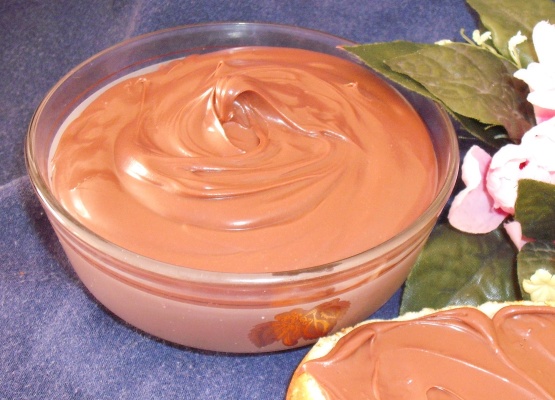 Many European kids have grown up eating Nutella, I'm no exception & my kids love the stuff too. These days though, Nutella is becoming increasingly more expensive & as a mother of 2 young children, I'm also worried about what they're eating. This homemade version of Nutella is very simple to make & has only 3 ingredients. This is a recipe by Stephanie Gallagher.

I tried this and for whatever reason it didn't really work for me. The hazelnuts just about burned out the motor in my magic bullet and I had to add 3 tbsp of oil and it still didn't look as smooth and creamy as your picture. It had a lot nuttier flavor (and less chocolate) than the original version. I don't know if I would try this again, but if I did I would probably melt the chocolate and make it half and half to see if that would improve the results.
1 1⁄2 cups chopped hazelnuts
1⁄2 cup dark chocolate chips or 1⁄2 cup semi-sweet chocolate chips

1 -2

tablespoon canola oil (I use sunflower oil)
Place the hazelnuts in a dry skillet and toast over medium heat 2 to 4 minutes or until just starting to brown.
Place the hazelnuts and the chocolate chips in the work bowl of a food processor fitted with a metal blade. Process for 3 to 5 minutes until the mixture starts to become smooth.
Drizzle in one tablespoon of oil while continuing to process. If necessary, add another tablespoon of oil until the mixture becomes smooth and spreadable.
Store in the fridge in a clean jar or lidded container for upto 2 weeks. You will probably need to mix the spread before each use as the oil can separate.