Homemade Mint Chocolate Chip Ice Cream
Boomette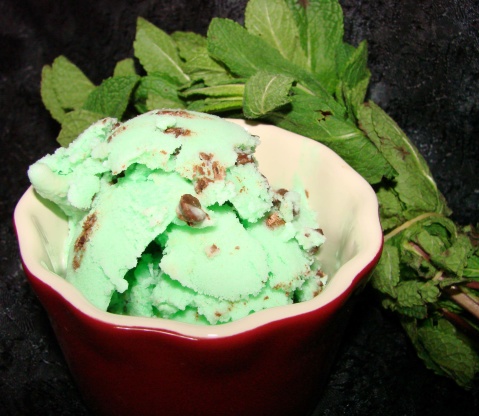 One of our family favorites for the ice cream machine. Prep time does not include the time for freezing.
This is some of the best ice cream I have ever tasted. Sure to be a crowd pleaser. I substituted crushed up Andes candies for the chocolate chips which turned out to be a great idea.
In a large bowl, stir together the milk, cream, sugar, salt, vanilla extract and peppermint extract until the sugar has dissolved.
Color to your liking with the green food coloring.
Pour the mixture into an ice cream maker, and freeze according to the manufacturer's instructions.
About 10 minutes into the freezing, add the chocolate chips.
About 30 minutes later, after the ice cream has thickened, spoon into a container and freeze for 2 hours.