gailanng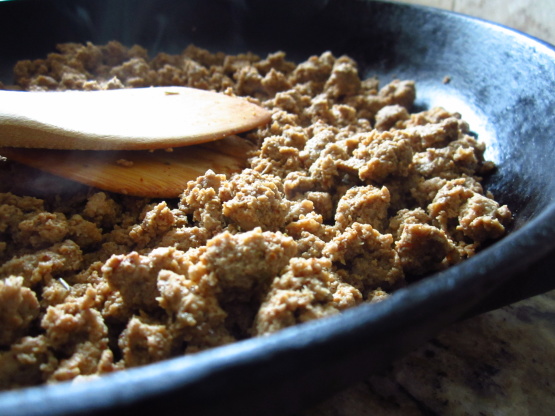 I love choizo, but who knows what is in the commercially prepared kind? This homemade Mexican chorizo is delicious with scrambled eggs served in a flour tortilla. I usually prepare this chorizo with ground turkey.
Made this with bear meat and it was great. 3 pounds bear meat and 2 pounds pork belly.
Combine chili powder, paprika, cumin, salt, garlic powder, coriander, oregano, red pepper flakes, ground cloves and black pepper in mixing bowl and stir until well combined.
Add cider vinegar and stir until dry ingredients are moistened.
Add ground meat and knead until spice mixture is well incorporated into the meat.
You can use the chorizo immediately, but for best flavor development, place chorizo mixture in an airtight container and store overnight in fridge.
Form chrizo meat into small patties or just scramble and fry the meat in a skillet until done.