Homemade Mayonnaise in the Blender
Mercy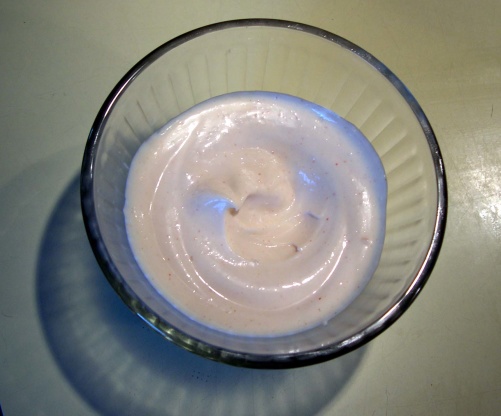 This is a variation on another winner from the wonderful Ms. Paula H. Deen! For variety, I like to add an itty-bitty shake of cayenne pepper, curry powder or chili powder in with the other spices. Minced fresh basil, fresh tarragon, garlic or prepared horseradish are also great add-ins. One teaspoon of sugar (to taste) may be added for more of a salad dressing-type (Miracle Whip) flavor. Let your imagination run free!

I made this using almond oil. I added a tiny bit of cider vinegar. I can't believe how easy and delicious this is!! I don't think I'll ever buy mayo again!!! I just like a nice simple tasting mayo and this is perfect!!!
Whizz 1/4 cup of the vegetable oil with the egg, lemon juice, dry mustard and salt in a blender for a few seconds.
Slowly drizzle the remaining 3/4 cup of vegetable oil into the mixture (through the top hatch) while the blender is running.
Finally, blend in the hot water.
Refrigerate until use.